Royal LePage Shelter Foundation
Safe Housing For All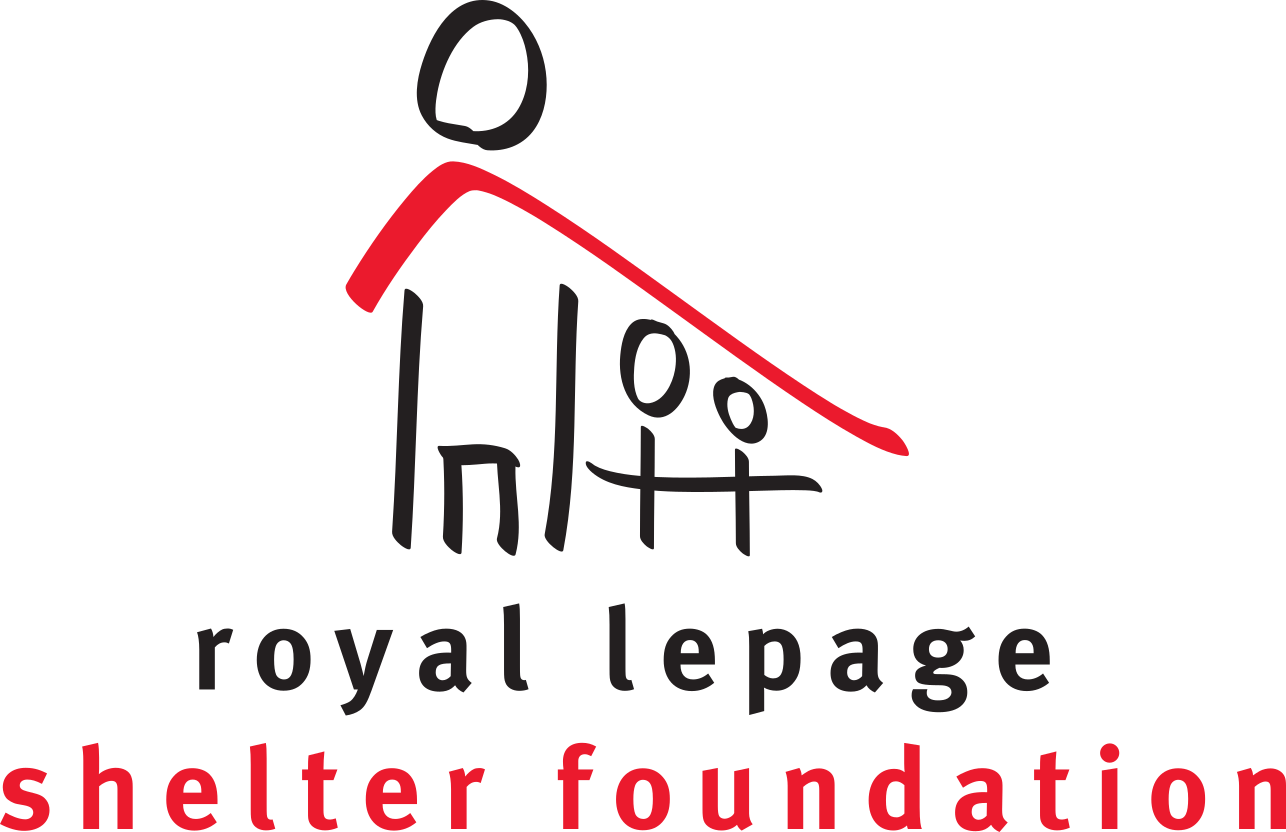 As real estate professionals, we proudly dedicate our working lives to helping you find the foundation from which you can build your future. But we know a house is only a home when the people who live there feel safe, loved and accepted. Unfortunately, there are thousands of women and children across Canada who do not have that privilege.
On any given day in Canada, it is estimated that more than 3,000 women (and their 2,500 children) are living in an emergency shelter to escape domestic violence.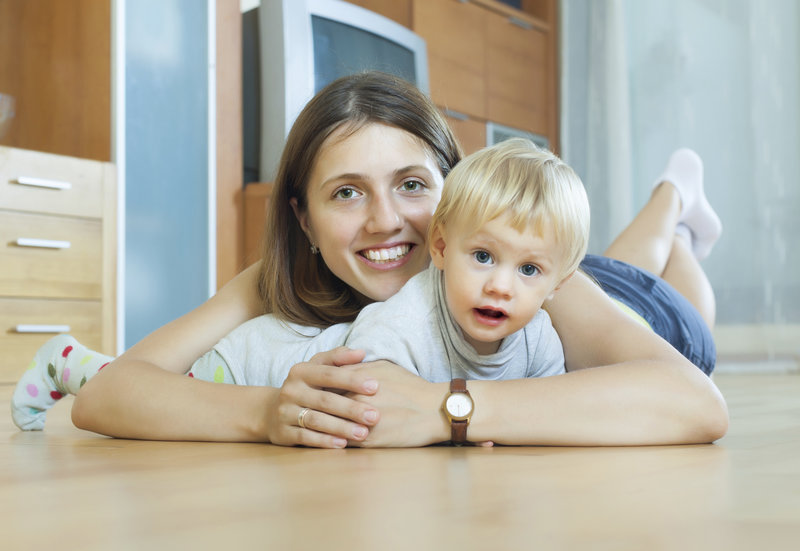 The Royal LePage Difference
Royal LePage Shelter Foundation is Canada's largest public foundation dedicated exclusively to funding women's shelters and violence prevention programs. Every dollar raised directly impacts the more than 50,000 women and children who are served each year by the shelters and support programs we fund. Since 1998, the Royal LePage Shelter Foundation has raised more than $35 million and currently supports 200 local women's shelters and national partners.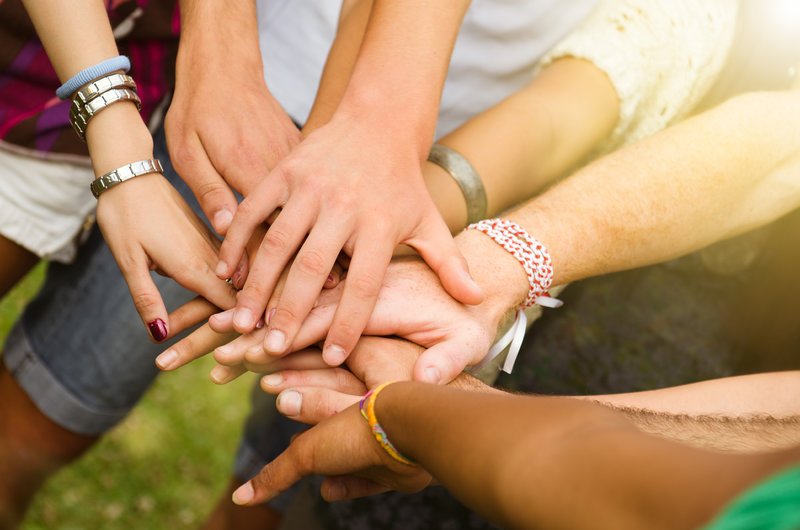 Doing Our Part
Whether through donating a portion of our commissions, volunteering our time or hosting local fundraising events, Royal LePage REALTORS® are dedicated to providing safe housing for all. We are proud to be working with women's shelters to bring hope and security to women and children experiencing violence and abuse. With our national partners, including Canadian Women's Foundation and Women's Shelters Canada, we are part of a movement to end domestic violence in Canada through prevention and education, including funding teen healthy relationship programs.
How You Can Help
If you're interested in supporting our cause, you can help us put an end to violence against women and children by:
We are very grateful for your support. Royal LePage Canada covers the foundation's administrative costs so 100% of your donation will be directed to the cause.
Want to make your gift in honour or in memory of a loved one or to celebrate a happy occasion? Visit our secure online donations page.
Official charitable donation receipts are issued in February for gifts over $20 made in the previous calendar year. Charitable Reg. No. 882531304 RR0001.
Tax Receipt Policy
.
Testimonials
" "Dave was the best realtor we could have hoped for! After having bought my first place without a realtor the thought of going it alone again was a daunting one at best. From our first meeting to all those that came afterward, it was clear that Dave makes not only you as a person but all your hopes for that special new home his number one priority. Viewings at a moments request; honest opinions without holding back any punches; partnerships that help provide info on all sorts of things as you move along; and above all he's just a down right nice guy. We just want to thank Dave and say that our new baby girl agrees we found the right home. " "
- Patrick H.
" Thank-you so much for your help with the sale of the condo! The thought of putting it up for sale was very daunting for us, especially since it would be put up in September. We appreciated Dave taking the time to come to our home and answer our many questions. As he could tell, we were not thrilled about needing a realtor, but Dave was un-phased by this, and took each one of our questions as they came. We found him to be very easy to talk to, and he was consistently so during the entire process. From the thought Dave gave to the pricing of the suite, to the detail in ensuring we had all of the correct paperwork, he was so helpful! I am amazed at how quickly it sold, and how well we did in the end. We will certainly be recommending Dave to anyone that mentions they are looking to buy or sell." "
- Kristi & Rob
" "I was referred to Dave through a mutual contact to help sell my out of province property and from day 1 he was extremely easy to get along with, informative, professional and eager to work. He hit the ground running and within a fortnight we lined up a buyer and were able to conclude business. The fact that the situation was uniquely difficult due to problematic issues with my co-signer did not deter him or stand in his way. My experience with Dave left a lasting impression and he has my highest recommendation." "
- Kiley G.
" "We recently listed and sold our home with Dave Cryderman. He made the entire process a relaxed and professional experience. He was always easy to get in touch with and kept us updated regularly on the market and provided updates on the different choices we had. We felt informed and comfortable making the decisions we made with the information provided to us by Dave. We would highly recommend Dave to anyone looking to buy or sell a home." "
- John & Danielle M.
" "David Cryderman is an authentic, hard-working real estate professional and a genuine person, one who views selling homes as a career and not just a job. He knows the market, is detail-oriented, a good contract negotiator, and is consistently one step ahead of his competitors. He was honest about the process, listened to my needs, was knowledgeable about materials and construction and even helped me to find a reputable inspector for a home inspection. Although, very busy, David never failed to treat me as if I were his only client, showing me dozens of properties with cheer and good humour. I strongly recommend him to anyone looking to buy or sell a home." "
- Nancy O.
" Dave met with us to discuss the possible sale of our home. He was both so informative and easy to talk with but in the end we decided we just weren't ready to sell. That didn't deter him from continuing to think about us and our situation. Dave connected again with us when a couple in our neighbourhood was looking for a new home. Dave thought perhaps our house might be what the couple was looking for and asked us if we would mind if he showed them our home. It was late April and we decided it wouldn't hurt. He arranged for them to view our place and it wasn't long before he brought us a signed offer sheet. The offer was more than fair and much to our surprise we accepted and waited for the couple's house to sell. We hadn't intended to sell, but Dave made it too good to pass up. Dave kept in touch with us to let us know what was happening and in July the sale finalized. From the minute we connected with him until we turned over our house to the new owners the process was simple. Dave took care of everything and we couldn't be more grateful for his support. We would work with him again in a heart beat and are so glad we said yes that fateful day in April. "
- Joan & Jim B.
Previous
Next